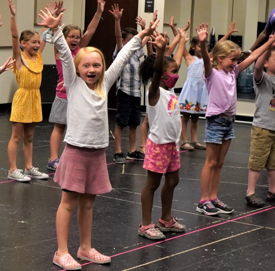 Beginnings: Preschool - Kindergarten
Our youngest artists explore the performing arts through movement, imagination and play.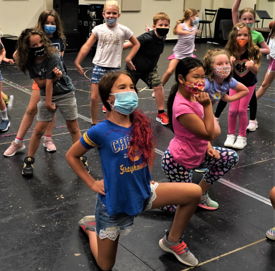 Foundation Level Classes: Grades 1-8
Jump into the exploration of musical theatre and acting.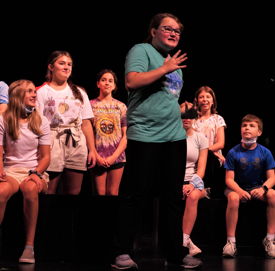 Intermediate Level Classes
Continue honing your young artists theatre skills.
*At least 2 Sessions of Foundation Level classes are strongly encouraged before progressing to the Intermediate Level.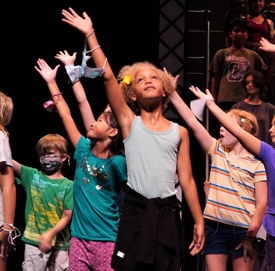 Summer Camps
Little Stages | Ages 4-5 | June 27-30
Musical Theatre Mini Camp | Ages 6-7 | June 27-30
Jr. Civic Musical Theatre Camp | Ages 8-14
Session I: July 11-15 OR Session II: July 18-22
Musical Theatre Intensive | Ages 10-14 | July 5-8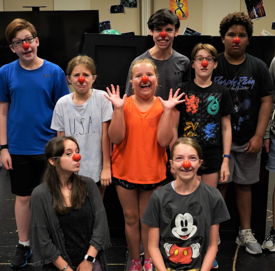 YAP JR. (Grades 6-8)
As an adjunct to our popular Young Artists Program (or "YAP"), this new series of a la carte workshops for our students in Grades 6-8 is designed to fit into the increasingly busy schedules of the tween set.
Private Instruction
Civic Theatre is now offering private instruction in Voice and Acting for anyone ages 8 to 108! Age ranges per instructor vary, so please be sure to check the details before inquiring.
Click INQUIRE NOW to start the sign-up process!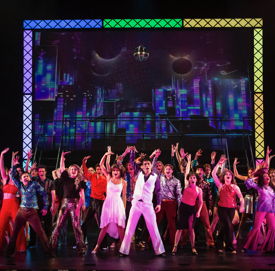 High School
In addition to two fully-staged productions in the summer, Civic Theatre's Young Artists Program (YAP) is a year-round series of workshops and seminars designed just for high school students interested in improving their skills in a professional setting and looking to prepare for college auditions and beyond.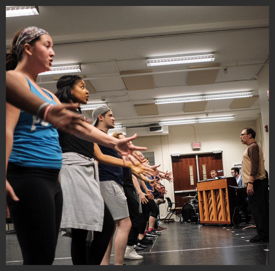 Adult Classes
Civic offers classes and workshops for artists of all ages.
Sign up to receive emails from Civic Theatre.
Be one of the first to hear news about the season and upcoming events. Register with your email address below.