From Director of Music & Education, Brent E. Marty:
Welcome to Booth Tarkington Civic Theatre's For Educators webpage. It is our hope that you will utilize this page to find more information on upcoming productions and field trip opportunities at our venue. As an important part of our mission, we strive to bring you quality programming, educational resources, and exciting productions that will stimulate classroom discussion, creative thinking, and appreciation of the arts. We firmly believe in the power of theatre as a teaching tool for students of all ages, and hope the information on this page will be useful for you.
Please contact us if you have any questions at education@civictheatre.org.
BACKSTAGE PASS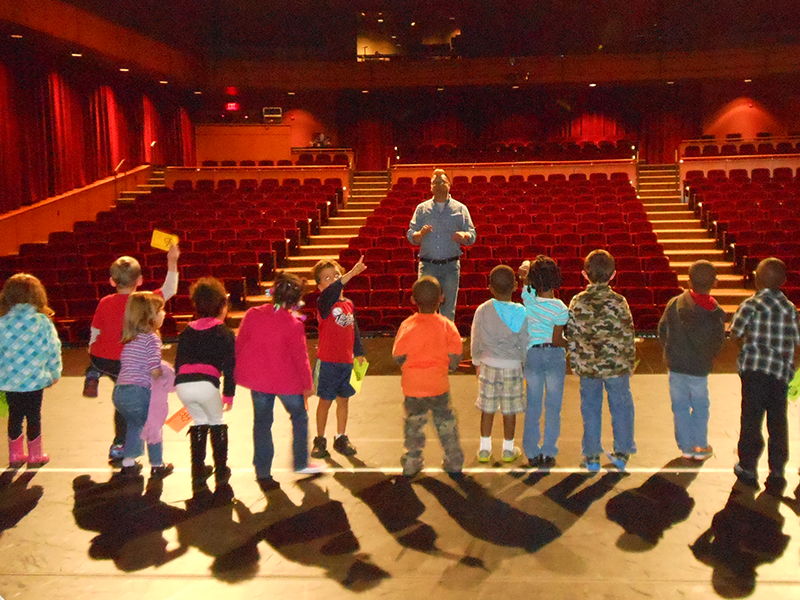 Get a behind-the-scenes look at how a theatre works! A sound and light demonstration, a visit to the stage, a backstage tour of the theatre and an abbreviated acting class are also included.

1 hr. tour (limit 30 people per tour, minimum of 15)

Age 4 and up

$5 per person (2 chaperones per each group attend for free)
BACKSTAGE PASS DATES 2023-2024
October 10, 11, 12, 17, 18, 19, 2023
December 5, 6, 7, 13, 14, 2023
February 14, 21, 2024
April 30, 2024
May 1, 2, 7, 8, 9 2024
If you would like to schedule a visit for a Backstage Pass, please email education@civictheatre.org .

STUDENT MATINEES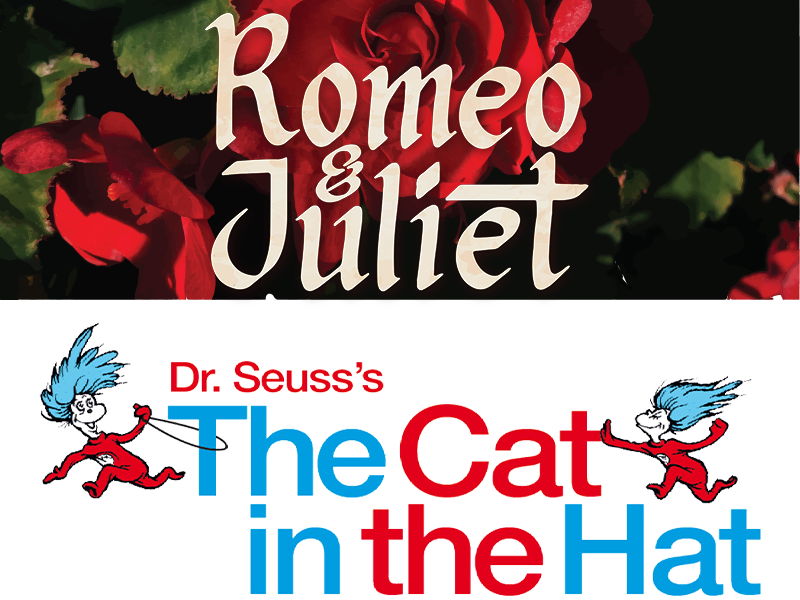 As part of our ongoing education outreach, Civic invites students from near and far to join us for our student matinee series. Over the course of a season, Civic plays host to upwards of 10,000 students, from preschool through college. We are pleased to present the following student matinee opportunities in our 2023-2024 season.
For younger audiences, we are excited to bring Dr. Seuss' THE CAT IN THE HAT back to the Tarkington stage! Performances run February 27 - March 7, 2024.
For older students, we are thrilled to bring a lively new adaptation of ROMEO & JULIET to the Civic Stage. Student matinees for this production will be running February 15th, 16th, 22nd and 23rd.
Tickets for both productions are available at discounted student matinee rates. One complimentary teacher ticket is included for every twelve students in attendance. Study guides will be made available for both shows. Bus parking is available on site.
For more information and pricing for our student matinees, please contact Civic's Communications Manager, Christine Carlisle, at christine@civictheatre.org.
STUDENT GROUPS
Bring your students to the theatre! Discounted rates are available for groups of 10 or more for all of Civic's Main Stage shows. Complimentary chaperone tickets as well as other group ticketing perks can be worked into your group package. Bus parking is available on site. For more information on bringing your student group, please fill out the Group Sales Request Form and we'll be in touch!
"The theatre was so accommodating for our group and made sure that we had great seats, along with a great experience! I will continue to follow their calendar of events with the hopes of returning with another group soon!" - H. Simpson, Greenburg Community High School

"Civic Theatre is excellent at reaching out to schools and connecting students to professional theatre. They go above and beyond with bringing an inside look at theatre on and off the stage. My students were highly engaged and benefited immensely from the experience." - RJ Jensen, International School of Indiana

"We loved bringing our high school orchestra to see a musical at Civic Theatre. The booking process was easy, and the theatre team took care of us the entire time we were there. They even suggested other activities in the area so we could plan a full day of our trip. We will absolutely be making this an annual trip!" - B. Anderson, Kokomo High School

"As we wrapped up our novel study on Matilda in our 4th grade classrooms we were looking for an engaging end of unit "finale", if you will. We saw that Civic Theatre had MATILDA playing at the same time our novel study ended. We offered to take a group of our kids to watch the play and compare and contrast the book with the movie. We were blown away by the acting from such a young cast and how well the characters were represented. Most of our kids had never been to a show before, so it was awesome to get to share this experience with them. We will definitely be back to share in the magic of what Civic Theatre has to offer! Thank you for such a special time!" - McCordsville Elementary 4th Grade Teachers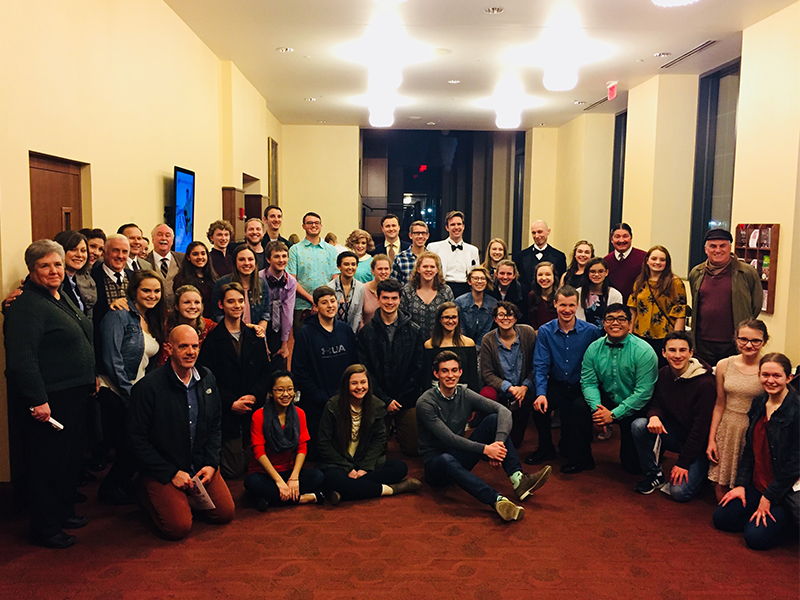 Sign up to receive emails from Civic Theatre.
Be one of the first to hear news about the season and upcoming events. Register with your email address below.