Musical Theatre Dance
This intermediate level dance class will focus on the basics of dance that are staples of Musical Theatre. Class sessions will include a dynamic warm-up, across-the-floor exercises, center technique, and combinations that will explore various styles of musical-theatre dance. Ideal for students who want to hone their triple threat skills or feel more comfortable at a choreography audition.
Previous experience in dance/choreography is required for this Intermediate level class. Jazz shoes or jazz sneakers are encouraged.
Grades 4-8

$250 (all materials included)

16 students maximum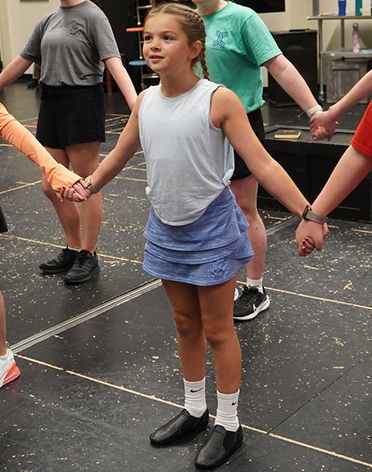 Class Dates
Fall Session:
Saturdays, September 9 - November 11, 2023 (NO CLASS 10/7 or 10/14)

10:00 - 11:30AM
Acting 2.0 (Grades 4-8)
** At least TWO SESSIONS of any Foundation Level Class or Musical Theatre Summer Camp are strongly encouraged before taking an Intermediate Level Class**
Work together in a challenging and active environment as monologue and scene work prepare the young actor for auditions, cold reading and performance. Students will gain an appreciation for existing dramatic literature and a deeper understanding of character development.
1 ½ hr. class – 8 sessions (limit 12 students)
Grades 4-8
$250 (includes materials)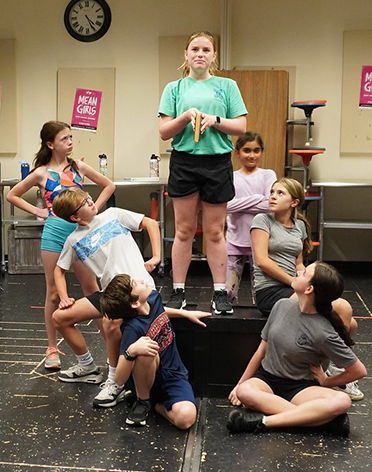 Class Dates
Fall Session:
Tuesdays, September 12 - November 14, 2023 (NO CLASS 10/10 or 10/31)

4:30 - 6:00PM
INCLEMENT WEATHER POLICY


In the event of inclement weather, the Director of Education will, in accordance with the Theatre's policy of cancelling activities only during a declared Snow Emergency, determine whether classes will run or be cancelled. In the event of a cancellation, each student will be contacted via email or phone at the earliest possible time in order to avoid an unnecessary trip.
Civic Theatre will make every effort to make up the lost class time. In concurrence with Theatre policy, there are no refunds for class time lost due to weather. With that in mind, be assured that we will make every effort to run classes as scheduled.
Sign up to receive emails from Civic Theatre.
Be one of the first to hear news about the season and upcoming events. Register with your email address below.