Improvisation
Keep building! Work together!
Grades 4-8
Location: outdoors & socially distanced at Civic Theatre
Instructor: Mookie Harris
Development of this special skill inherent to acting is promoted through advanced theatre games and exercises designed to promote risk-taking and self confidence in class and on stage.
Mondays, September 14 - October 19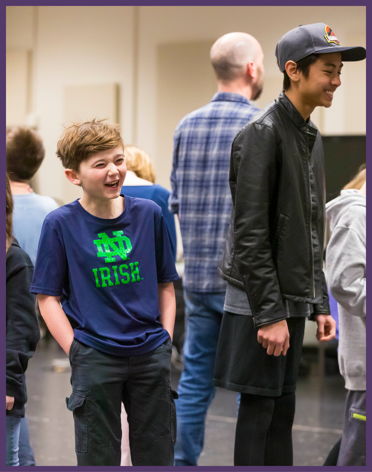 Class Dates
Fall Session:
Mondays | Sept. 14 - Oct. 19

4.15 - 5.15 PM
Audition Coaching
Grades 4-8
Location: Hybrid attendance - Meet indoors at Civic & Online
Instructors: Brent E. Marty & Anne Beck
Focus on preparing to audition for a class or show with work on monologue and song selection that will improve confidence and teach appropriate audition skills. The class will divide into two groups and rotate being in-person and online. Groups will be assigned once enrollment is complete. The dates and times of the class will not vary regardless of group assignment. The class will culminate in the ninth week with a mock audition using material prepared throughout the session.
Mondays, September 14 - October 19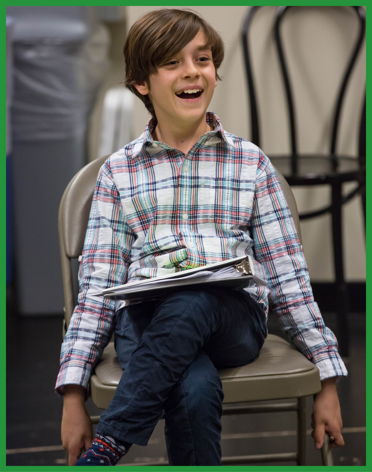 Class Dates
Fall Session:
Mondays | Sept. 14 - Oct. 19

4.30 - 6.00 PM
INCLEMENT WEATHER POLICY
In the event of inclement weather, the Director of Education will, in accordance with the Theatre's policy of cancelling activities only during a declared Snow Emergency, determine whether classes will run or be cancelled. In the event of a cancellation, each student will be contacted via email or phone at the earliest possible time in order to avoid an unnecessary trip.
Civic Theatre will make every effort to make up the lost class time. In concurrence with Theatre policy, there are no refunds for class time lost due to weather. With that in mind, be assured that we will make every effort to run classes as scheduled.
Sign up to receive emails from Civic Theatre
Be one of the first to hear news about the season and upcoming events. Register with your email address below.