Improvisation
Keep building! Work together!
Grades 4-8
Location: Civic Theatre


Development of this special skill inherent to acting is promoted through advanced theatre games and exercises designed to promote risk-taking and self confidence in class and on stage.
Mondays
4.30-6.00pm
$225
8 students maximum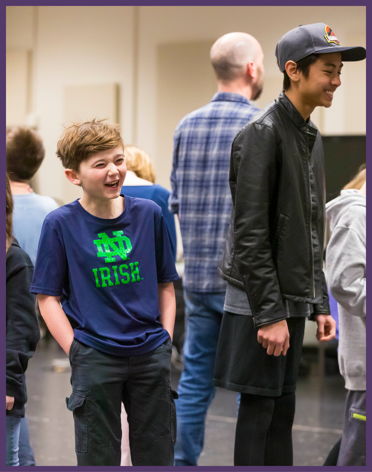 Class Dates
Scene Study
** AT LEAST 2 Sessions of Foundation Level Classes are strongly encouraged before progressing to the Intermediate Level**
Grades: 4-8
Location: Civic Theatre
Keep building! Work together!

Work together in a challenging environment where hard work and dedication to monologue work, scene study and script/character analysis are imperative.
Mondays
Maximum 8 Students
Cost: $225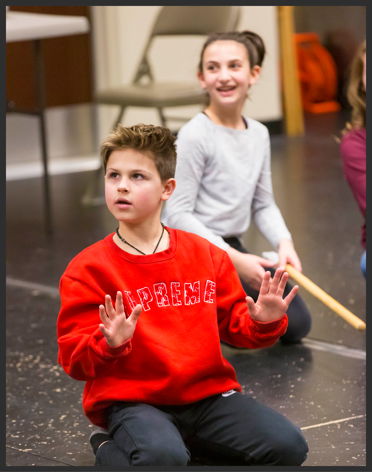 Class Dates
MUSICAL THEATRE 2.0 (Grades 2-8)
**PLEASE NOTE: Previous class experience is required in order to take this class.**
Grades: 2-8
Location: Civic Theatre
Tuesdays & Wednesdays
5.45-6.45pm
$150.00
8 students maximum
---
WINTER SESSION II

5-week Session
Grades 2-4: Tuesdays, February 16 – March 16
Grades 5-8: Wednesdays, February 17 – March 17
Class Dates
Winter Session:
SESSION II - GR. 2-4 | Tuesdays | 2/16/2021 - 3/16/2021

5:45 - 6:45 PM

SESSION II - GR. 5-8 | Wednesdays | 2/17/2021 - 3/17/2021

5:45 - 6:45 PM
The Best of Shakespeare
THE BEST OF SHAKESPEARE
Grades 4-8
Location: Civic Theatre
Have you ever wondered what came after the line "To be or not to be" or "If music be the food of love, play on" or even "Romeo, Romeo wherefore art thou Romeo"? As an individual, you will dig into Shakespeare's words, emotions, and work on character development, as you learn a monologue chosen specifically for you.
In a duo or small group, you will explore some of Shakespeare's most famous pairings and bring Shakespeare's work to life!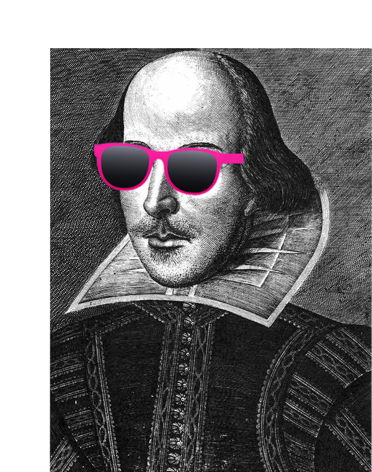 Class Dates
INCLEMENT WEATHER POLICY
In the event of inclement weather, the Director of Education will, in accordance with the Theatre's policy of cancelling activities only during a declared Snow Emergency, determine whether classes will run or be cancelled. In the event of a cancellation, each student will be contacted via email or phone at the earliest possible time in order to avoid an unnecessary trip.
Civic Theatre will make every effort to make up the lost class time. In concurrence with Theatre policy, there are no refunds for class time lost due to weather. With that in mind, be assured that we will make every effort to run classes as scheduled.
Sign up to receive emails from Civic Theatre
Be one of the first to hear news about the season and upcoming events. Register with your email address below.