YAP JR. IS FOR YOU!
As an adjunct to our popular Young Artists Program (or "YAP"), this new series of ala carte workshops for our middle school students is designed to fit into the increasingly busy schedules of the tween set. Topics will be geared toward specialized areas of the craft of theatre and will challenge participants with new ideas, techniques, and skills that will be beneficial as they endeavor to be better actors, singers, dancers, technicians, and human beings. Possible workshops titles include: Advanced Script Analysis, Makeup for the Stage, Shakespeare for Young Artists, Musical Theatre Dance Styles, etc.
YAP JR. Playwriting Workshop with Andrew Black!
Where would the theater be without the playwright? Everything starts with the written word on the page: Act One, Scene One. BUT how does a writer get from an idea to an actual script? This two-hour workshop will answer that question. Student "wanna-be" playwrights will learn how to develop a simple outline which contains basic concepts that anchor a good script:
Who is my hero? What kind of person is he/she?
What does the hero want? How will we know when the hero gets it (or doesn't)?
What problems might the hero run into in pursuit of the goal?
Learners will see examples of strong narrative, pick an idea for a story they might want to tell, work with a partner to develop a "protagonist", identify obstacles, and figure out a goal for the character. Each student will leave the workshop with an outline for a story they can develop into a short play.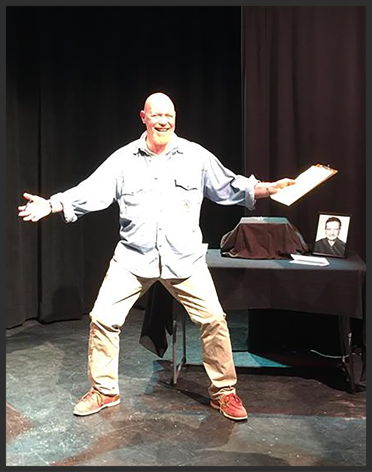 Class Dates
Spring Session:
Sunday | May 5, 2019 | $25

2:00 - 4:00 PM
Sign up to receive emails from Civic Theatre
Be one of the first to hear news about the season and upcoming events. Register with your email address below.