Civic is proud to be offering private instruction as part of our programming!

Please note that in order to sign up for Private Lessons, you must click the button below to fill out a Lesson Inquiry Form. You will then be contacted by someone from the Jr. Civic Team to schedule your lessons with your instructor.
PRIVATE INSTRUCTION OFFERINGS
PRIVATE LESSONS WITH KAYVON EMTIAZ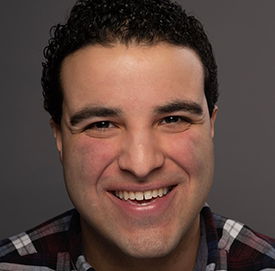 The following options are available for private instruction with Kayvon:

Piano

Voice

Composition/Theory

Scoring for Visual Media (film/TV/video games)

Basic Music Literacy (how to read sheet music)

Conducting
Audition Prep (song and monologue coaching)

Fees for all of the above options are:
30-minute lesson: $30
60-minute lesson: $50
Sign up to receive emails from Civic Theatre.
Be one of the first to hear news about the season and upcoming events. Register with your email address below.