Creative Stages
WINTER II – Song & Dance Edition!
Our Kindergarten students explore story structure and character in a unique theatre-based environment that promotes social interaction and individual expression. Winter II brings the magic of "musical theatre" to the classroom.
• 45 min. class - 8 sessions (limit 10 students)

• indergarten (ages 5-6)

• $160 (includes materials)

• Mondays, 5.00-5.45PM, Apr. 18 – June 13 (No class on 5/30)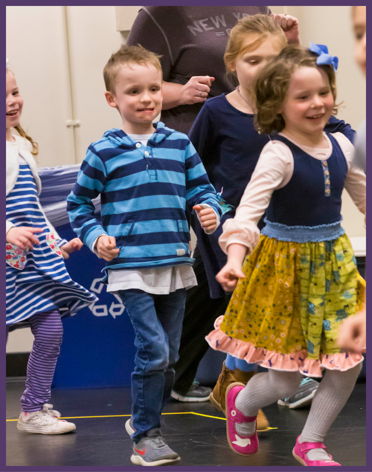 Class Dates
Spring Session:
4/18 - 6/13 (no class 5/30)

5.00 - 5.45pm
INCLEMENT WEATHER POLICY
In the event of inclement weather, the Director of Education will, in accordance with the Theatre's policy of cancelling activities only during a declared Snow Emergency, determine whether classes will run or be cancelled. In the event of a cancellation, each student will be contacted via email or phone at the earliest possible time in order to avoid an unnecessary trip.
Civic Theatre will make every effort to make up the lost class time. In concurrence with Theatre policy, there are no refunds for class time lost due to weather. With that in mind, be assured that we will make every effort to run classes as scheduled.
Sign up to receive emails from Civic Theatre.
Be one of the first to hear news about the season and upcoming events. Register with your email address below.