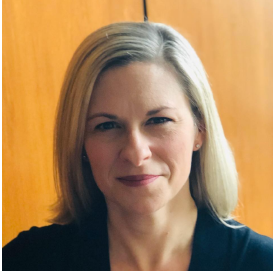 EMILY ROGGE TZUCKER
Emily Tzucker has worked as a professional actor,director, and teacher both regionally and nationally forover two decades. She teaches Acting, Musical Theatre,and Clowning in the BFA programs at Ball State and loves to bring that work into Civic's classrooms andcamps. She so enjoyed directing YAP's production of 42ND STREET this past summer and this season shewill be directing A CHRISTMAS STORY, THE MUSICAL on the mainstage. She received her BFA from DenisonUniversity and her MFA in Acting from UC Irvine. Emily lives in Carmel with her husband Jeff and their two fantastic children Alice and Nate.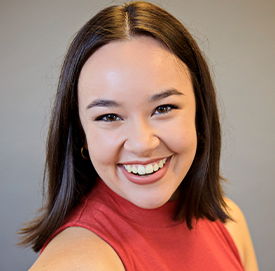 LILY DEEG
Lily Deeg (she/her) is a dancer, singer, actor, and choreographer based in New York, NY. She recently graduated Summa Cum Laude from Ball State University with a BFA in Dance and minor in Spanish. Born and raised in Indiana, she began her training at Village Dance Studio. She has performed in productions at Ball State University and also in works by Billy Griffin, Noa Shadur, and Martha Graham (Steps In the Street). Lily has expanded her training at summer intensives with Joffrey's SPECTRUM NYC Jazz and Contemporary directed by Angelica Stiskin and Dance Kaleidoscope directed by David Hochoy.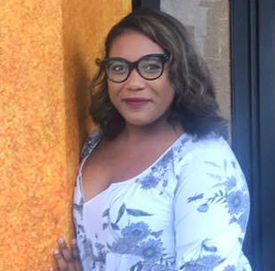 SYDNIE BLAIR
Sydnie Blair hails from Westfield, Indiana and has recently moved back from Austin, TX. She is a 2018 graduate of Ball State University with a BS in Theatre Education and Theatre Directing. Some of her favored roles include Mrs. Claus (ELF, THE MUSICA), Ensemble (MARY POPPINS), and Stepmother (INTO THE WOODS). Before moving to Texas, Sydnie was the Education Concierge at Civic Theatre where she was the administrator/face of the Jr. Civic department. Now, she's instructing various Jr. Civic classes and stage managing mainstage productions at Civic! If you see her running around the building, be sure to stop her and say hi!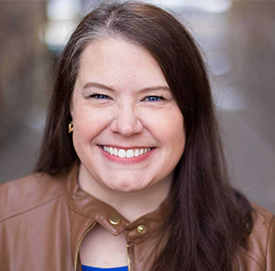 CLAIRE WILCHER
I'm a happy combination of artist, teacher, and activist. I've acted on professional stages for over 20 years, and I'm an improviser at heart, always ready to say yes to a new creative adventure. I'm an Intimacy Director, advocating for consent-based practices on stages and within theatre companies, and telling stories of staged intimacy in safe, repeatable, and creative ways.
As an educator/scholar, I talk and teach about acting, improv, and the navigation of body politics in theatre, in casting, and in life. I research and advocate for intersectionality of fat bodies in theatre. I'm here to shake up the diversity conversation through joyful performance and exploration of new points of view about acting. I'm here to ask you to laugh with me. I'm here to teach you a new game. I'm here to learn one too. Let's play.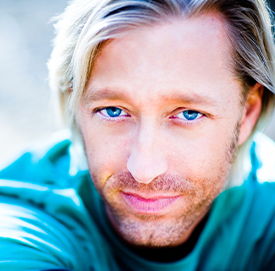 KENNY SHEPARD
Kenny Shepard is an on-camera choreographer for Broadway Jr. and their Disney Collection seen worldwide and an adjunct professor in the dance and musical theatre departments at Anderson and Ball State Universities. Former students enjoy credits including Broadway, National Tours, ballet and modern companies, So You Think You Can Dance and America's Got Talent.
Kenny directs, choreographs, and performs locally for ATI, The Great American Songbook Foundation, Beef and Boards, The Phoenix Theatre, and The Children's Museum. Performance credits include Off-Broadway, Branson, Atlantic City, and cruise ships touring the Americas, Africa, Europe, Scandinavia and Russia. Favorite roles include CATS (Munkustrap); LA CAGE AUX FOLLES (Hanna); THE WIZARD OF OZ (Scarecrow); Virginia Opera's OKLAHOMA! (dream ballet) and Disney World/Hollywood Studios' BEAUTY AND THE BEAST (Belle's Prince).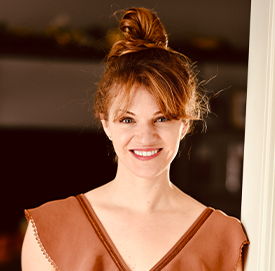 DIANA O'HALLORAN
Diana O'Halloran is a classically trained Soprano with a Bachelor of Music degree from Manhattan School of Music. She has a classical approach to voice training and believes you can sing any style of singing with a classical foundation. She was in the original off-Broadway production of WITNESS UGANDA starring Leslie Odom Jr. and Tituss Burgess. Other favorite roles include Stepsister in INTO THE WOODS, Clara in THE LIGHT IN THE PIAZZA and Laurey in OKLAHOMA. She is a former faculty member of Simply Music School in Dublin, Ireland.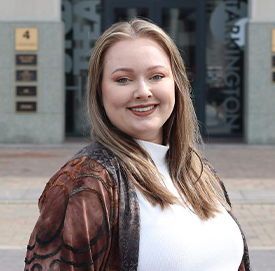 MELINA DEGOLYER
Melina J. DeGolyer is a Middle Tennessee State University Graduate (2021) with a B.S. in Music Business and a minor in Theatre Performance and Design. She has been involved with Civic since she was 8 years old and has performed in productions across both Indiana and Tennessee such as BEAUTY AND THE BEAST, FAILURE, A LOVE STORY, INTO THE WOODS, and SWEENEY TODD to name a few. She also has worked as a makeup and SFX Designer for both Civic and as a freelance artist. She adores working with all ages and teaching everyone about the wonders of theatre!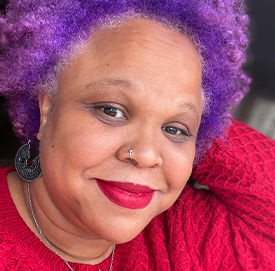 RASHIDA WALKER
Rashida has been teaching the youngest actors at Jr. Civic since 2013. Rashida has been performing in productions since the age of 5. From auditioning for tv shows in New York to performing on some of Indianapolis' greatest stages, Rashida has cherished every moment of her life in the theatre. Rashida spent most of her career working in the non-profit world. Some of that time includes being a full-time actor at The Children's Museum of Indianapolis, where she just so happened to meet her husband. These days, Rashida spends most of her time running her Life Coaching business and being the best mama and wife she can be. One of her favorite jobs is being a teacher here at Jr. Civic. Introducing the next generation of actors to the love of theatre is an honor she does not take for granted.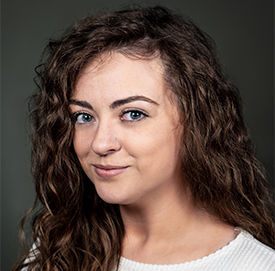 AMBER ROTH
Amber K. Roth is a Ball State University Graduate (2020) with a B.S in Theatre Education. What Amber loves about working with the students at Civic is seeing how far they come from the first day of class to the last day. What Amber specializes in when it comes to teaching is Acting, Theatre History, and Script Writing / Analysis. Amber hopes that by the time her students leave the last class they and their parents feel like they have a better understanding of what Theatre is all about; Teamwork and Story Telling.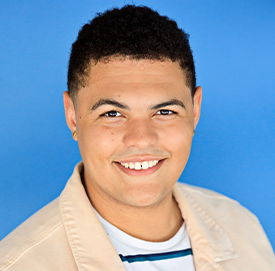 JAKE LETTS
Jake Letts is a CHS alum who recently graduated from Ball State University with a BFA in Musical Theatre. He started his theatre career here at Civic in their YAP production of "Footloose". Other shows he's done here include "Oklahoma!", "Grease", and "Newsies". He is very excited to work with these young artists and have fun creating! Jake is currently playing the role of Babkak in the national tour of ALADDIN.

Sign up to receive emails from Civic Theatre.
Be one of the first to hear news about the season and upcoming events. Register with your email address below.