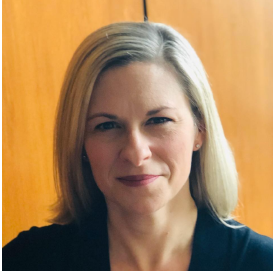 EMILY ROGGE TZUCKER
Emily Tzucker has worked as a professional actor, director, and teacher both regionally and nationally for over two decades. She teaches Acting, Musical Theatre, and Clowning in the BFA programs at Ball State and loves to bring that work into Civic's classrooms and camps. She so enjoyed directing YAP's production of 42ND STREET this past summer and this season she will be directing A CHRISTMAS STORY, THE MUSICAL on the mainstage. She received her BFA from Denison University and her MFA in Acting from UC Irvine. Emily lives in Carmel with her husband Jeff and their two fantastic children Alice and Nate.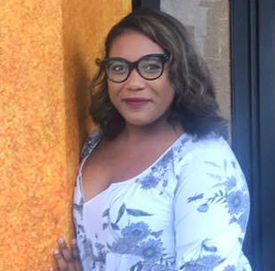 SYDNIE BLAIR
Sydnie Blair hails from Westfield, Indiana and has recently moved back from Austin, TX. She is a 2018 graduate of Ball State University with a BS in Theatre Education and Theatre Directing. Some of her favored roles include Mrs. Claus (ELF, THE MUSICA), Ensemble (MARY POPPINS), and Stepmother (INTO THE WOODS). Before moving to Texas, Sydnie was the Education Concierge at Civic Theatre where she was the administrator/face of the Jr. Civic department. Now, she's instructing various Jr. Civic classes and stage managing mainstage productions at Civic! If you see her running around the building, be sure to stop her and say hi!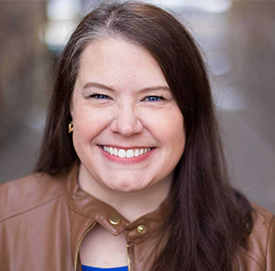 CLAIRE WILCHER
Claire is an actor, director, and educator whose work has been seen on stages around the midwest. Most recently appearing as Mrs. Peacock in Clue at Indiana Repertory Theatre and Syracuse Stage, she has also appeared with the Indianapolis Shakespeare Company (Bottom in A Midsummer Night's Dream and Phebe in As You Like It), the Phoenix Theatre (Bloody Bloody Andrew Jackson, Avenue Q, A Very Phoenix Xmas), and the Indianapolis Symphony (Yuletide Celebration, Broadway Favorites), among others. Claire is a Certified Intimacy Director with IDC Professionals, with whom she is a teaching artist and a creator of consent-based movement practices for over 25 casts and theatre companies throughout the region. She earned her MFA in Acting and Theatre from Michigan State University, from which she also holds a Certificate in College Teaching and specializations in Intimacy Direction and Body Politics in Theatre. She has held professorships in acting at MSU, Anderson University, and Marian University. Claire is a 2013 Arts Council of Indianapolis Creative Renewal Fellow, and a member of Actor's Equity.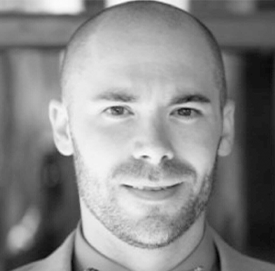 JOHN GOODSON
John Goodson is a passionate educator, actor, and director. For twelve years as an educator and innovator at The Children's Museum of Indianapolis, ten as an adjunct professor at Butler University, and many different teaching opportunities for Civic. Inspiring young people is at the core of this work. Mr. Goodson's extensive educational background consists of an AA (Fullerton College), BFA (Southern Oregon University), MA in Educational Psychology (Ball State). He has directed shows such as Sense & Sensibility; The Complete Works of William Shakespeare Abridged [Revised]; A Few Good Men; The 39 Steps; and A Charlie Brown Christmas (Booth Tarkington Civic). Acting: Peter Rabbit & Me; Dracula; Diary of Anne Frank (Indiana Repertory Theatre); and many more. Regionally, he has directed at the Idaho Repertory Theatre; Snowy Range Theatre Festival; and Oregon Shakespeare Festival.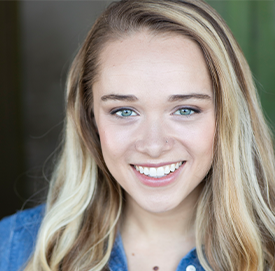 MEGAN ARRINGTON
Megan Arrington is an Indianapolis based actor, singer, and dancer. She holds her BFA in Musical Theatre from Belmont University. She has been seen performing both regionally and locally. Most recently doing a show with Actors Theatre of Indiana. She also just played Wanda in Wanda's Monster, a TYA show at the nationally known Lilly theatre at the Indianapolis Children's Museum. Some of her favorite roles she's played through the years include Sophie in Mama Mia, Marian Paroo in The Music Man, Ellie in Freaky Friday, and a singer/dancer at Cedar Point Halloweekends. She is excited to be back performing & teaching in her home state of Indiana!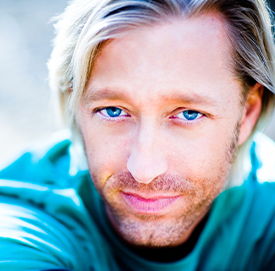 KENNY SHEPARD
Kenny Shepard is an on-camera choreographer for Broadway Jr. and their Disney Collection seen worldwide and an adjunct professor in the dance and musical theatre departments at Anderson and Ball State Universities. Former students enjoy credits including Broadway, National Tours, ballet and modern companies, So You Think You Can Dance and America's Got Talent.
Kenny directs, choreographs, and performs locally for ATI, The Great American Songbook Foundation, Beef and Boards, The Phoenix Theatre, and The Children's Museum. Performance credits include Off-Broadway, Branson, Atlantic City, and cruise ships touring the Americas, Africa, Europe, Scandinavia and Russia. Favorite roles include CATS (Munkustrap); LA CAGE AUX FOLLES (Hanna); THE WIZARD OF OZ (Scarecrow); Virginia Opera's OKLAHOMA! (dream ballet) and Disney World/Hollywood Studios' BEAUTY AND THE BEAST (Belle's Prince).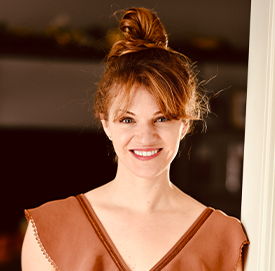 DIANA O'HALLORAN
Diana O'Halloran is a classically trained Soprano with a Bachelor of Music degree from Manhattan School of Music. She has a classical approach to voice training and believes you can sing any style of singing with a classical foundation. She was in the original off-Broadway production of WITNESS UGANDA starring Leslie Odom Jr. and Tituss Burgess. Other favorite roles include Stepsister in INTO THE WOODS, Clara in THE LIGHT IN THE PIAZZA and Laurey in OKLAHOMA. She is a former faculty member of Simply Music School in Dublin, Ireland.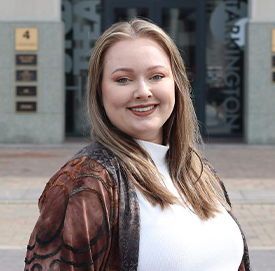 MELINA DEGOLYER
Melina J. DeGolyer is a Middle Tennessee State University Graduate (2021) with a B.S. in Music Business and a minor in Theatre Performance and Design. She has been involved with Civic since she was 8 years old and has performed in productions across both Indiana and Tennessee such as BEAUTY AND THE BEAST, FAILURE, A LOVE STORY, INTO THE WOODS, and SWEENEY TODD to name a few. She also has worked as a makeup and SFX Designer for both Civic and as a freelance artist. She adores working with all ages and teaching everyone about the wonders of theatre!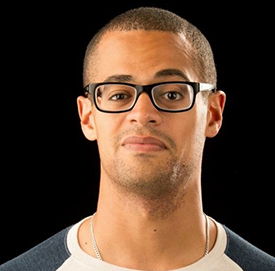 JUSTIN M. LEWIS
Justin M. Lewis was born and raised in the Washington D.C area. He attended Columbia College of Chicago for Performing Arts management and went on to teach and choreograph at over 100+ studios around the country. He was the Artistic Director of Rhythmic Circus productions and toured nationally and internationally with shows, "Feet Don't Fail Me Now" and "Holiday Shuffle". Lewis also performed at the Edinburgh Fringe Festival in Scotland as well as Super Bowl 52 with Rhythmic Circus. He was a co-choreographer and dancer of the JaM project who appeared on season 2 of "World of Dance" on NBC, as well as America's Got Talent. While a part of the JaM Project, he performed on stages such as Radio City Music Hall, Kennedy Center, Apollo Theatre, Wolf Trap just to name a few. Mr. Lewis has also taught at the collegiate level at Shenandoah University as a professor in Musical Theatre and Dance. Justin continues to spread his love and joy for the performing arts by teaching youth around the globe and inspiring hearts along the way.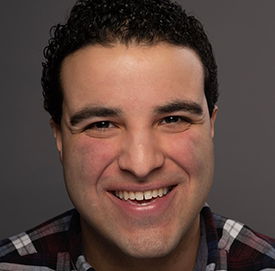 KAYVON EMTIAZ
Kayvon Emtiaz is a vocal/piano instructor and an avid lover of theatre. He has been on stage, conducted/played in the pit orchestra, and directed dozens of musicals. Some of his favorite credits include SOMETHING ROTTEN! (Nick Bottom), THE SPONGEBOB MUSICAL (Keyboard/Conductor), A GENTLEMAN'S GUIDE TO LOVE AND MURDER (Director/Vocal Director). Prior to moving to Indianapolis, Kayvon also lived in southern California where he had the pleasure of working alongside Hans Zimmer (The Dark Knight, Pirates of the Caribbean) and Heitor Pereira (Despicable Me, The Smurfs). Kayvon has completed a Bachelor's degree in Music Composition, a graduate certificate in film scoring, and a Masters degree in Music Education. One of Kayvon's most memorable accomplishments was premiering his orchestral composition ("Unsung Hero") at Carnegie Hall, performed by the Denver Young Artists Orchestra. Kayvon remains very active in the Indianapolis arts community, teaching private lessons/group classes, accompanying area high schools, and directing theatre productions. He lives in the Eagle Creek area with his wife, Erin, and their mini Bernedoodle, Sully.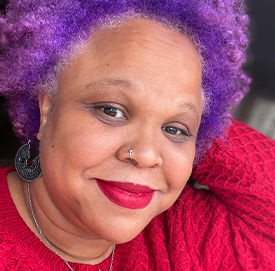 RASHIDA WALKER
Rashida has been teaching the youngest actors at Jr. Civic since 2013. Rashida has been performing in productions since the age of 5. From auditioning for tv shows in New York to performing on some of Indianapolis' greatest stages, Rashida has cherished every moment of her life in the theatre. Rashida spent most of her career working in the non-profit world. Some of that time includes being a full-time actor at The Children's Museum of Indianapolis, where she just so happened to meet her husband. These days, Rashida spends most of her time running her Life Coaching business and being the best mama and wife she can be. One of her favorite jobs is being a teacher here at Jr. Civic. Introducing the next generation of actors to the love of theatre is an honor she does not take for granted.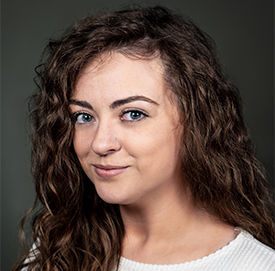 AMBER ROTH
Amber K. Roth is a Ball State University Graduate (2020) with a B.S in Theatre Education. What Amber loves about working with the students at Civic is seeing how far they come from the first day of class to the last day. What Amber specializes in when it comes to teaching is Acting, Theatre History, and Script Writing / Analysis. Amber hopes that by the time her students leave the last class they and their parents feel like they have a better understanding of what Theatre is all about; Teamwork and Story Telling.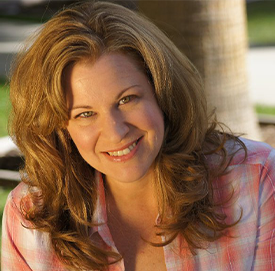 JOHNNA TAVIANINI
Johnna is an Associate Professor of Musical Theatre at Ball State University where she teaches studio voice, music directs, and co-teaches the Senior Cabaret class with colleagues Bill Jenkins, department chair, Emmy-Winning Broadway music director Michael Rafter, Two-Time Tony winner Sutton Foster, and Broadway veteran Megan McGinnis. Johnna holds a bachelor's degree in Voice Performance from Simpson College, Indianola, IA, and a master's degree, also in Voice Performance, from the University of Missouri-Kansas City. She is a proud member of Actors' Equity Association. Johnna is featured as a soloist on Ms. Foster's album, Take Me to the World. She also served as chorus master and assistant to Mr. Rafter, producer and music director for the project. Still an active professional music director, vocal coach, and performer, recent engagements have included: assistant music director/vocal coach/pianist for Actors' Theatre of Indiana and Carmel Symphony's semi-staged concert production of SWEENEY TODD; Co-music director and vocal coach for URINETOWN, THE MUSICAL at Clarence Brown Theatre, Knoxville, TN; The Old Lady/Hooker in VIOLET also at The Clarence Brown Theatre.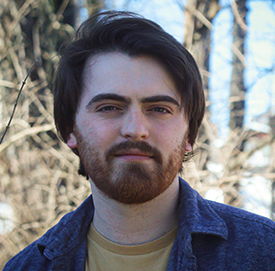 GARRETT ROWE

Garrett Rowe (he/him) is a recent graduate from Indiana University where he studied. Theatre and Media Advertisement. For Booth Tarkington Theatre: The Diary of Anne Frank (Peter Van Daan) For IU mainstage: Sueño (First Solider). For University Players: Puffs (Director), She Kills Monsters (Miles), Moonchild (Assistant Director), Triassic Parq (Assistant Stage Manager). Independent projects: Company (Larry), And Tell Sad Stories of the Deaths of Queens (Karl), For the Living: A Night of Short Sci-fi Plays (Ethan/others). Garrett is from Lebanon, Indiana, and worked as a teacher for the Black Box Theatre Company and directed their production of The Complete Works of William Shakespeare (Abridged).

Sign up to receive emails from Civic Theatre.
Be one of the first to hear news about the season and upcoming events. Register with your email address below.