Jr. Civic Variety Hour – Advanced Rehearsal
2.5 hr. class – 11 sessions (limit 30 students) – CONFLICTS DISCOURAGED

Grades 4-8

$300 (includes materials)


Featuring our talents in a public performance on the Tarkington Stage!
10 weeks of rigorous training in singing, acting and dancing culminate in a public performance on the Tarkington stage. Previous experience required and students must audition for placement in this class.
Placement Auditions: Jan. 11 @ 11:00 AM (no appt. required)
Please prepare 16 measures of a musical theatre song with sheet music in a binder for the accompanist. Be prepared to dance.
Final Performance: April 24, 2020 at 3:00 PM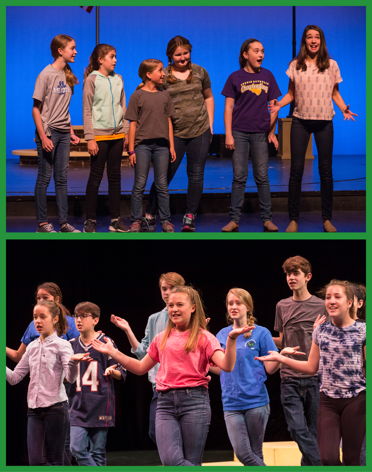 Class Dates
Winter Session:
Saturdays | Feb. 1 – April 25, 2020

1:00 – 3:30 PM (no class on 3/28 & 4/4)
INCLEMENT WEATHER POLICY
In the event of inclement weather, the Director of Education will, in accordance with the Theatre's policy of cancelling activities only during a declared Snow Emergency, determine whether classes will run or be cancelled. In the event of a cancellation, each student will be contacted via email or phone at the earliest possible time in order to avoid an unnecessary trip.
Civic Theatre will make every effort to make up the lost class time. In concurrence with Theatre policy, there are no refunds for class time lost due to weather. With that in mind, be assured that we will make every effort to run classes as scheduled.
Sign up to receive emails from Civic Theatre
Be one of the first to hear news about the season and upcoming events. Register with your email address below.